It has been a long time ago, when Johan Cruijff was still playing football in the Dutch national team, that our society was confronted with an inflation rate of more than 10%. The term stagflation also dates from that time. A situation in which economic growth slows, and inflation and unemployment continue to rise.
Stagflation is very difficult to combat and creates a dilemma for economic policy. The measures aimed at lowering inflation can increase unemployment and vice versa. Capital and savers are hit by inflation, labour by unemployment, and the government by declining tax revenues.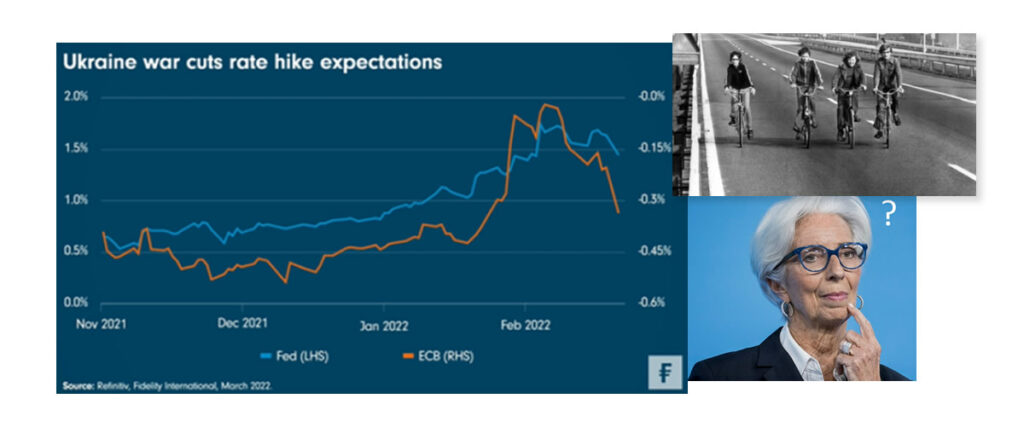 When discussing the causes of the current inflation, particular reference is made to the inflationary consequences of the war in Ukraine and the recovery of goods flows, disrupted by the corona pandemic. You wouldn't say structural factors, but temporary causes that will fade over time. Yet the ghost of stagflation is looming again among many economists.
For the upcoming lunch we invited Marcel Jansen to share with us his vision and expert opinion regarding the economic outlook.
Marcel is Professor at the Autonomous University of Madrid (UAM) and Doctor of Economics from the European University Institute of Florence. He is an expert in macroeconomics and labour economics with particular emphasis on search theory, whose pioneers were awarded with the Nobel Prize in 2010.
He has worked with FEDEA (Fundación de Estudios de Economía Aplicada) since 2009 and is an advisor to the Inter-American Development Bank and the Organization for Economic Co-operation and Development (OCDE) on issues such as collective bargaining and youth unemployment.
Although his current research mainly focuses on the impact of bad credit on employment, during the upcoming lunch Marcel will also give his opinion on the causes and possible consequences of the current historically high inflation and the risk of stagflation.
Looking forward to meeting you again on July 5th at The Haciendas Warehouse!